Switching from Pen + Paper to Life Science Software
By: Tom Dolan, Chief Executive Officer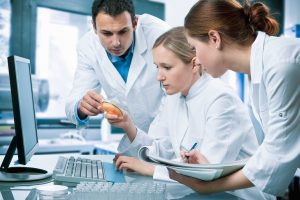 What are the makings of a successful research project? Good ideas, innovation, a great team working harmoniously, strong motivators and commitment throughout are critical to achieving results but data integrity cannot be overlooked.
In order to perform large or long-term studies, information "tidiness" and reliability are extremely important. It could be useful to switch from handwritten lab books to a compliant life science software to avoid data missing, samples lost, and reagents being misused.
Life science software for the management of project and sample data has several advantages: it enables the precise tracking of freezer content, correlates each sample to relative protocols and procedures, tracks reagents and their production, makes metadata available, query-able and reportable 24/7.
In addition, life science software overcomes legibility issues. Anyone can have bad handwriting and, in the lab, sometimes it is difficult and time-consuming to decipher the scrawl of colleagues – especially those that have moved on. Digital lab books and life science software store information so that nothing will be lost. These tools allow the direct collection of raw data, graphs, images, scans and other results, making it easier to have an overview of work completed and to be performed.
In handwritten lab books a scientist may overlook details or best practice learned that may be important to the repetition of work. In life science software, deeming fields mandatory can ensure that detailed information about reagents and procedures is captured. Life science software can be tailored to meet project requirements and will interface with instruments, robots, and "smart" freezers and fridges. Such software can keep track of all samples, reagents and projects, which may help to manage work and inventory located across multiple sites.
Tidy and well-organized data should be easily shared between project participants. Life science software can enable just that, allowing data to be accessed and discussed in real-time. Cleverly designed software will encourage scientists and other project staff to completely fill digital lab books and other data entry screens, and will facilitate the recording of all useful and relative project information.
Good Laboratory Practices require the use of science software not only for regulatory requirements, but also to better basic research. In addition, numerous funding agencies require research groups use life science software in order to guarantee the production of reliable results and ensure that investment money is responsibly used.
Life science software is essential to achieving a successful research project.