CEO Blog: Leaders in Lab Software
by Tom Dolan, Chief Executive Officer, RURO Incorporated
March 15, 2018
My wife and others in her field work to put Hashimoto's and other ailments into remission. Let's imagine that I have started my own lab to support their growing demand for testing. Ready?
I am testing the current subject's samples in a few ways at my brand-new lab equipped with my new analyzers. It has been going great for the first few dozen batches, me armed with my trusty excel spreadsheet, but I soon decide that I need laboratory software. More on that decision later.
Today, my lab has some new options to consider when shopping for laboratory software that weren't around a few years ago. Some of the providers I evaluate offer cloud deployment. I wonder if I should invest in my own server and IT discipline or go with a provider that offers cloud deployment? I am leaning towards the cloud because it means that I do not need to learn about servers and developing IT skills or hiring IT staff. I don't love the monthly payments but the convenience is winning out.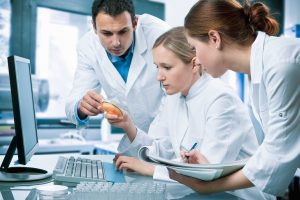 I am also very interested when one of the providers shows me that they have solutions capable of managing the testing I am doing today, as well as the testing I plan on rolling out next year. This is a bit of a tough call, however, because another provider has an off-the-shelf system that seems like I can start using this month. Should I pick a system that will grow with my lab or the system I can use right away? I am thinking of getting the "right away" option but I worry that I am being unwise. If I have two systems next year it that will create inefficiency, and migrating to another solution means throwing away the cash spent on the first system. Plus, migration could be tricky. Better ask more questions.
It's really promising when one of the providers shows me how my entire lab process could be automated. They offer bi-directional integration with all my analyzers, a client portal where my clients input their orders and retrieve reports, and automated approval for conforming results. With their solution I just need to handle the deviation workflow, which is usually a couple of clicks. Do I want to automate my lab? Yes.
I make my pick, send in my order, and become a Laboratory Information System customer.
Why did I decide to get lab software? Labs without effective workflow management spend too much time looking for materials, redoing incomplete work, and over- or under-investing their resources. Without sample management, labs force their highly trained personnel to perform menial tasks and data entry is more prone to errors. Lack of integration from lab software to instruments and legacy systems results in staff having to manage too many passwords and work interruptions, as well as total dependence on others to complete reports and projects. It is for these reasons that LIMS and LIS software has been flying off the shelf for decades.
Now we get to the end of our imaginings and my heart breaks a little. Your lab might be able to relate to one or all of these commonplace scenarios.
My first deployment doesn't go live. It turned out that my most used instrument could not interface with the system's current version and the fix was not coming until next year.
My second deployment is very hard to use. The provider told me there was no way to change how the system worked at that level. I replace it is as soon as I practically can.
My third deployment is a failure because the provider never formalized my requirements and they deployed an incomplete system with nearly half of my needed functionality missing.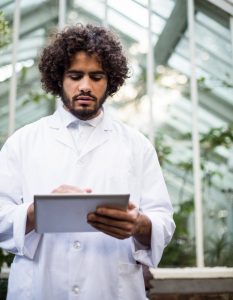 One problem in the LIMS and LIS markets is a lack of provider investment in engineering and even less spending in research and development. New instruments are being produced, updates for existing instruments come out all the time, software toolkits are being updated and upgraded constantly.
Another challenge with these systems is that they each describe themselves in roughly the same way. A 'modern, lab-friendly interface' can mean a system built on any aptitude of platform from a generalist, windows-based software framework from the 1980s to a post-2000 software framework engineered specifically for the use of laboratory personnel.
Finally, project management for laboratory software deployments is hard. Providers often mismanage their customer's expectations through the twists and turns of pre-sales to project management and through to implementation teams.
I believe that labs need a new breed of software provider.
Labs need a company that creates software that pushes their operations into tomorrow, not one that is struggling to keep up with today. This is done through large percentages of provider investment into their engineering, and perhaps most importantly, research and development.
Transparency is the way to earn customers. Providers must demo their solutions as many times as they are asked to and provide the correct answers to prospective customer questions. Prospective customers should not put too much weight on what they read on lab software provider websites and other marketing collateral.
The more time a provider spends defining the scope of a laboratory software deployment, the more likely the laboratory software is going to go live successfully. Providers should be evaluating prospective customers just as much as the prospective customers are evaluating the provider's software.
In the end, we all want the same things. From the best laboratory software provider to the worst, the most efficient and successful lab to the least, and from my wife and her colleagues to the biggest pharma executives: more discoveries, more impact from the discoveries, more approved treatments, more effective results from those treatments, more understanding and health on earth. Let's find the laboratory software provider leaders to usher in an era of greater quality solutions so that we can hasten towards those objectives, unfettered.