RURO Announces LimitLIS Version 3.2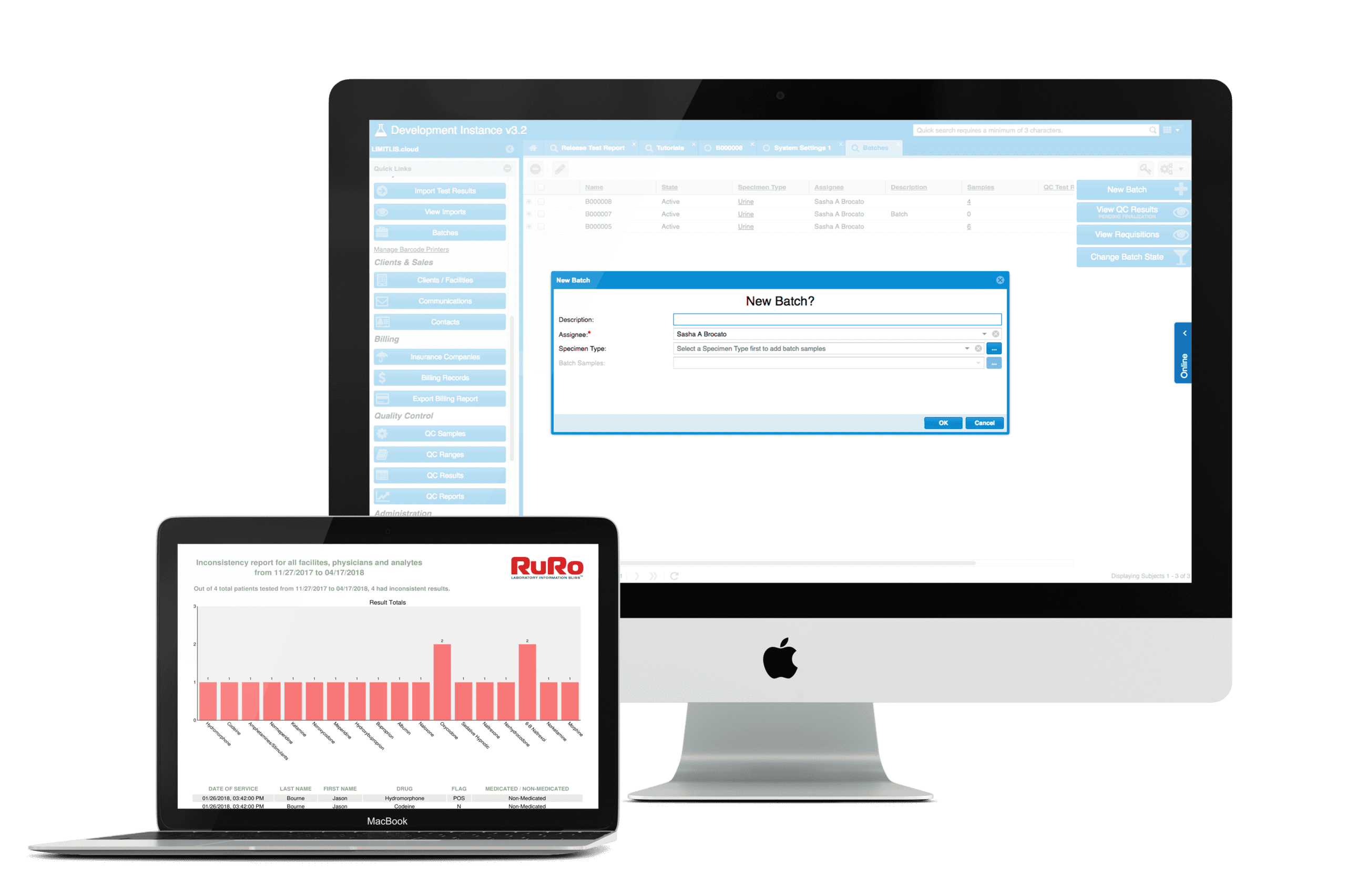 FOR IMMEDIATE RELEASE:
Contact: Timery DeBoer
Scientist / Project Manager
RURO, Inc.
888-881-7876

FREDERICK, MD. (PRWEB) April 18, 2018
FOR IMMEDIATE RELEASE:
RURO, Inc., a leading lab software provider, announced the release of LimitLIS version 3.2, the latest version of its popular cloud-based laboratory information system..
Already, LimitLIS® can be deployed quickly with out-of-the-box support for toxicology and pain management workflows. The new LimitLIS® 3.2 release furthers these capabilities while adding support for blood chemistry/hematology and molecular testing. As more and more laboratories are diversifying their test menus, LimitLIS® 3.2 automates laboratory workflows by offering integration with PCR-based instruments, qualitative QCs, and multiple result report formats for hematology and quantitative PCR assays.

"When we released the Toxicology edition earlier this year, customers saw RURO's average deployment time drop by 45%," says Amanda Links, RURO's Director of Project Management. "The recipe is pretty simple: easy to adopt workflow, the most commonly used test panels and analytes, plus great looking reports. LimitLIS® modules allow for low cost, low risk, fast LIS deployment on the cloud – we love being able to offer that option to labs."

Additional enhancements in LimitLIS version 3.2 include:
New result report templates for Clinical Chemistry/Hematology and MDx tests
Built-in SOP & document management
In-app chat & clickable walkthroughs encourage effective user onboarding
New Physician Portal adds an additional layer of fine-grained controls for requisitions and patient scheduling
ICD10 codes are now sent to billing in the exact order they were entered on the requisition
Added ability to store multiple insurance cards for a patient
Preliminary result report transmission back to the EMR provider
Bidirectional HL7 reference lab interface to Quest Diagnostics
New analyzer/instrument integrations, such as Roche Cobas, QuantStudio and ThermoFisher Indiko
New EMR/billing provider integrations

"LimitLIS is reducing operating costs and ramping up reimbursement in labs across the US and overseas," says Tom Dolan, Chief Executive Officer. "Our happiest moments are when our customers tell us how LimitLIS® changed their business, whether by freeing up time or helping to get more good samples and sample data in the door. Version 3.2 is all about getting your lab modernized faster."
For a full list of features, visit ruro.com or speak to a representative at (888) 881-7876.

LimitLIS® version 3.2 will be a free update to all existing LimitLIS® Cloud subscriptions unless specified otherwise in the service level agreement. If you wish to opt out or inquire about a specific service level agreement regarding this release and future releases, contact RURO at (888) 881-7876.

About RURO, Inc.
Founded in 2006, RURO specializes in Laboratory Information Management and RFID Solutions. Limfinity® is the laboratory software platform used in many of the world's leading research programs, clinical operations and biobanks. RURO is third party ISO 9001 certified.
Visit www.ruro.com for more information.